Let's end with a bang, shall we?
Contentment is hard to come by, we spend most of our time wishing we were Brad Pitt, Donald Trump or Tiger Woods.
They may have fame (and Angelina!) boatloads of money, and athletic prowess, but there is one instance during which we are all equals.
Between the sheets, we are all Superman and Wonder Woman!
Admit it, while encased in post-coital bliss, NOTHING  can touch you!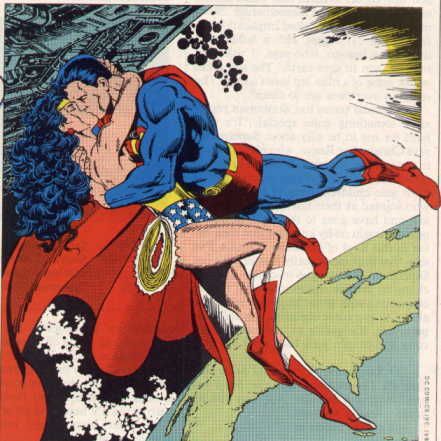 ONE FINAL POSITIVE NOTE:
Get out there and see Green Lantern this weekend! It's sure to be a thrill ride of intergalactic porportions!