TERRIBLE DISCLAIMER: Terrible Flashback Fridays are temporarily suspended, but the concept I'm about to introduce will be a terrible flashback – someday! Trust me.
Meet the single worst idea to hit comics since..ever!
Justin Beaver.
I'm not joking, here. A character named Justin Beaver is going to be introduced to an unsuspecting world via Archie Comics. This was inevitable I suppose.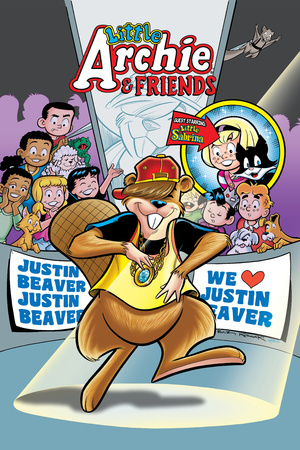 Be afraid, people.
There is really nothing more to say, except I just lost a little respect for the Archie universe. Of course, my daughter is a big fan and they get her money every month, so I'm sure they don't care.
Related Articles